TIA Regular
Ad-free Member
Joined

Apr 29, 2008
Messages

14,463
@Chewbazza
answered most of your other points, so to help keep things a little shorter i'm just picking up a few points from your last post.
3 You're ignoring how I've explained he probably would end up with an increased income by coming to us. It just doesn't have to come from us. So if it is even a secondary concern that is met. But it simply can't be a major issue for him or he would stay put. It really is that simple.
How have i ignored it? we've both bored forum members silly with lengthy posts on the subject. Since he hasnt moved yet, the bolded is a bit redundant.
6 That is not how football works. To be able to meet funds for fees they need to have the finances coming in for it. They can't use money saved on future wage bills whilst also using the same saved money to pay the money for the new signings plus wages for future players. They can't use the same money twice.
erm....there is no one way 'football works'.
And it isnt using the same money twice. Example - Real free up £1m a week on wage bill. Pay Mbappe 500k per week leaving 500k a week spare. 500k x 52 = £26m. That £26m can go towards a payment to PSG in year 2 or 3 of the deal.
Some clubs will have the money available straight away to cover the transfer. Others will be using various income flows over the course of the contract to pay for it later.
7 I don't know where this myth of Real Madrid being so financially strong comes from?
Try looking at their balance sheet? They were virtually debt free and had 190m euros in the bank in the 2018 accounts. They have the highest commercial revenues in the game and the highest total revenues.
I gave you the link to Swiss Ramble's last piece on Real Madrid. He did another one a couple of years ago explaining why Barca and Real Madrid were actually capable of spending big on transfers if they wanted to even if their finances didnt look as solid as clubs in the premier league.
Alternatively you could look at this piece in the BBC last summer.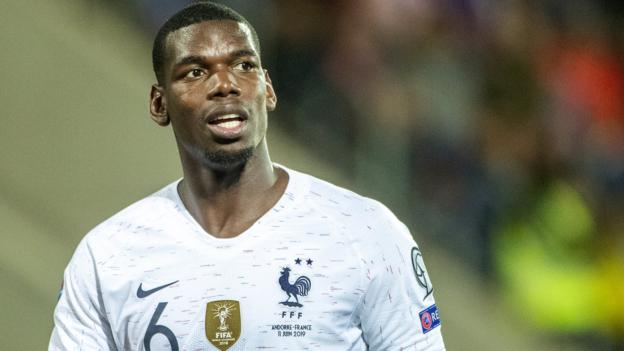 Real Madrid have spent around £300m since last summer, so can they afford Paul Pogba and what about Financial Fair Play?
www.bbc.co.uk
Or this one.
Real Madrid knock Manchester United off the top spot of the Brand Finance Football 50 ranking...
brandfinance.com
Maybe it's a hangover from the Galactico era which was starting to trickle off nearly 10 years ago? They haven't been able to flex their financial muscles really since Bale. Real have been left way behind by the likes of PSG and City and because we have so few needs in our squad we can probably go toe to toe with Real on a player and match or beat what they can bid in terms of fee if we want to.
Real Madrid spent 300m euros last summer.
For some of the earlier period there may have been constraints but much of it over the last few years is because of a new financial strategy.
If Real Madrid really want Mbappe, there is no way we can beat them in fee or wages, if only because our owners and manager will always have a limit they arent willing to cross.
Last edited: