Joined

Sep 15, 2012
Messages

5,590
Home match against one of the league's poorer sides. If we come away from this with anything other than three points, it'll have been a poor day. I'd like to see:
Given Gerrard might be out due to injury, Cissokho has been shit, and Johnson should be back from injury, I'd go with: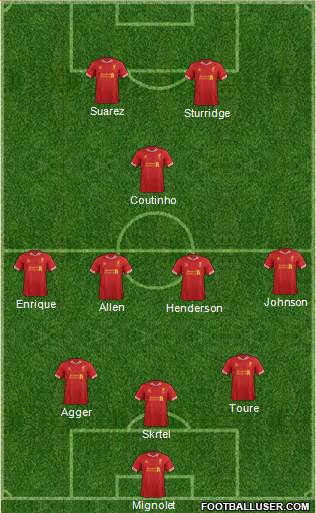 We need Agger back in the side, and Skrtel for me has been boss in that central role. So either Toure or Sakho yields. For me, it's Sakho for balance issues. Gerrard hasn't done particularly well recently and might be injured anyway. If Enrique is back, he plays. If not, we either have to do some fancy shuffling to get Johnson on the left or [shudder] play Cissokho.